Attorney Profile
Keric J. Cushing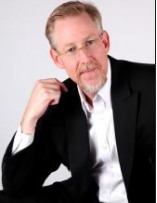 Keric J. Cushing is an aggressive litigation attorney with 25 years of experience.
Keric graduated from San Diego State University in 1982 with a Bachelor of Science degree in Finance. He thereafter earned a Juris Doctor degree from Santa Clara University School of Law in June 1987 and was admitted to practice in December 1987. He is licensed to practice in all courts of the State of California, including all District Courts, as well as the Ninth Circuit Court of Appeal.
Keric began his career and spent the first 15 years exclusively as an insurance defense attorney, defending individual insured's and corporate defendants in all manner of cases. Many such cases involved the evaluation of damages related to catastrophic injuries, including quadriplegia, paraplegia, traumatic brain injury, lost limbs, fractures, etc. Through his diverse insurance defense background, Keric developed a keen understanding of the insurance industry's perspective and criteria for evaluating claims. He is able to use that valuable experience in realistically evaluating clients' claims and prospects for success. In addition, having suffered multiple fractures and other injuries over the years requiring surgical repair and rehabilitation, Keric has personal experience with the demands of the healing and rehabilitative process. Such unique perspective and understanding is both an asset and a rarity and aids in communicating the effects of injuries to those who are financially responsible for them.
When litigation becomes necessary, Keric aggressively pursues and protects his clients' interests, all the while recognizing that the "costs" involved are beyond money; they include a clients' time and emotional investment. Keric recognizes those potential burdens on clients and makes certain to be readily accessible to them, encouraging any and all questions so that they understand the process as he seeks to maximize their recovery.
Every case is different and necessarily requires a unique and innovative approach tailored to the specific facts and circumstances to achieve the desired result. Keric's attention to every detail helps to uncover the weaknesses in an opponent's case.
Keric is a member of the Consumer Attorneys of California, the Wray Ladine American Inn of Court, as well as the Stanislaus County Bar Association (where he is also on the Board of Directors). He is very involved with and volunteers his time and services to Mary Lou Dieterich Elementary School Parents Booster Club.
Keric spends his spare time learning with and from his daughter, Kendall, and coaches her soccer and basketball teams. Together they also enjoy many activities, including reading, drawing, watching movies, and playing golf.
Why Choose Us?
25 Years' Experience
Aggressive
Innovative
Effective
Schedule Now And Protect Your Rights
Free Initial Consultation
Personal Attention On Every Case
Local Representation
Business Hours
Monday - Friday 8:30am-5:00pm
Weekends by appointment
Home or Hospital Visits Available for Serious Accident/Injury Cases