Trusted Lawyer in Modesto, CA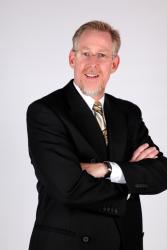 When you want a Modesto, CA, lawyer who is creative and committed to client satisfaction, contact the Law Office of Keric J. Cushing. We have 25 years of experience helping our clients protect their rights and make intelligent decisions about their legal options. Our firm strives to keep our clients informed throughout their proceedings. We work to find a plan of action that makes sense for them.
When you hire us, we'll begin our consultation regarding your case right away. We know how to help individuals file personal injury claims when someone's negligence has lead to disaster. Over the years, we have helped clients gain compensation for physical injuries, emotional distress, lost wages, medical bills, and rehabilitative services.
If you own a business or are looking to pursue civil litigation, our firm can assist you. We've developed a strategy that focuses on the bottom line for the particular matter of litigation. Then, you can determine whether it makes sense for your budget to pursue a case.
For a Modesto, CA, lawyer that will create a personalized strategy for you, contact the Law Office of Keric J. Cushing. We are a local firm that is proud to serve clients throughout Stanislaus, San Joaquin, and Merced Counties (including the cities of Modesto, Turlock, Ceres, Riverbank, Oakdale, Patterson, Salida, Newman, Stockton, Manteca, Escalon, Lodi, Tracy, and Ripon to name a few). We also serve clients in many Bay Area Counties, including: Alameda, Contra Costa, Solano, and Santa Clara. Call our office to find out more about our rates and services. Contact us today to set up your free initial consultation!
Why Choose Us?
25 Years' Experience
Aggressive
Innovative
Effective
Schedule Now And Protect Your Rights
Free Initial Consultation
Personal Attention On Every Case
Local Representation
Business Hours
Monday - Friday 8:30am-5:00pm
Weekends by appointment
Home or Hospital Visits Available for Serious Accident/Injury Cases